There were some very long durations (more than 20 minutes!), but very few instances of those. They made the histogram harder to read, so I cut out the 1% outliers, which is why the right-most bucket appears to have so many instances.
---
On a separate occasion, someone wondered what the most popular words in power metal song titles are.
I guess I didn't hold on to my raw data, but I ended up with this chart: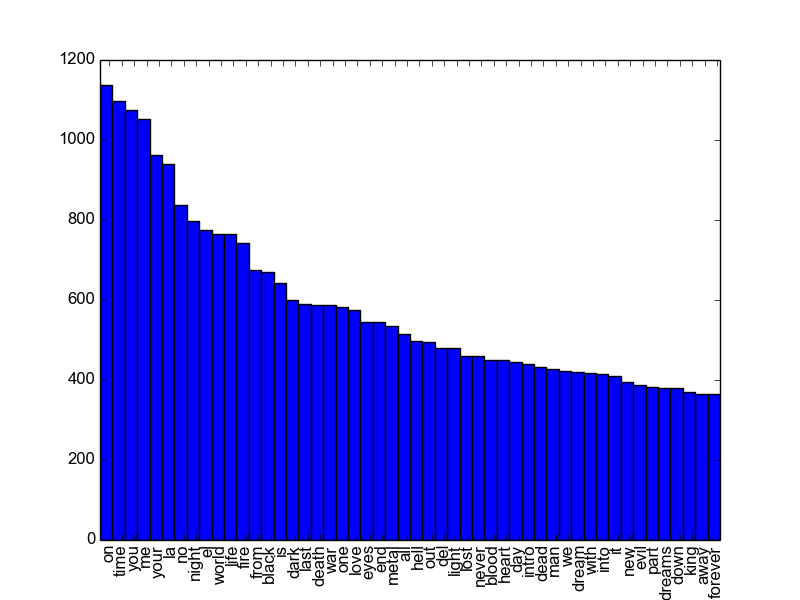 The 10 most-common words were removed because they were all very common filler words, and made the chart much harder to read. Really, I should have taken out all common words.